San Jose v New York preview
By: Melissa | April 22nd, 2008

I'm leaving town this weekend so you get the preview a bit early. And what's in store for us against the Red Bulls? We beat them once in pre-season and then we lost our mojo. But we got it back on Saturday against Colorado so I'm crossing my fingers we can keep up it up through Sunday's game. I've no idea if our Jean-Philippe will play or will even sign with the club but last weekend proved our offense doesn't need him to produce wins. Basically, I think it's a crap shoot. When we have our sh*t together, we can be fierce like Tyra. When we don't, it's 90 some-odd minutes of repeatedly sticking needles into our eyes.
Any line-up changes? Doubtful. Peguero arrived in San Jose on Monday so even if he's ok'ed to play on Sunday, I can't imagine he'll start.
Who is out? Third week in a row injury free! But I was a bit worried on Saturday when Cannon came up from a save, flinched, and grabbed his side. Also, Corrales had that second half leg cramp and this week O'Brien has fluid in his knee. Ruh Row – key players we can't afford to lose just as we're finally gaining momentum. But I don't want to completely discourage everyone so here's a bit of good news: Juan Pablo Angel probably won't play at all.
Who is gonna score? Now that Kamara is dedicating goals to his recently deceased brother, he automatically gets one for every game he plays in. Also, remember against Chicago, when James Riley took that looong shot from far outside the box? It would've been so great if that one actually went in.
Who is gonna shine? I'm calling it the Hernandez hustle… the comeback kid (3 clubs in 4 years). Our Jay was on fire on Saturday. I say, this time around, he comes out from behind and lays off some lovely passes that net results. Then he gets a raise (ahem).
Biggest improvement? Of course everyone must give props to Ronnie O'Brien for breaking the curse and scoring our first MLS goal. And I think it was O'Brien and Ned Grabavoy who really stepped up on Saturday and created some wicked scoring opportunities for our strikers. Also, Shea Salinas fired off a fantastic cross that had me yelling "our little baby all grows up!" in the bar (I'm not kidding, I really did). And our Ivan was all over the pitch creating chances left and right (but mostly left) with Corrales acting the ever present anchor on the line. Oh crap… basically, I've just got to gold star sticker the report cards for the entire midfield. Fantastic job boys. Let's bring it again on Sunday.
The commentary is so bad, I ripped the speakers out of my television. So now what should I listen to during the game?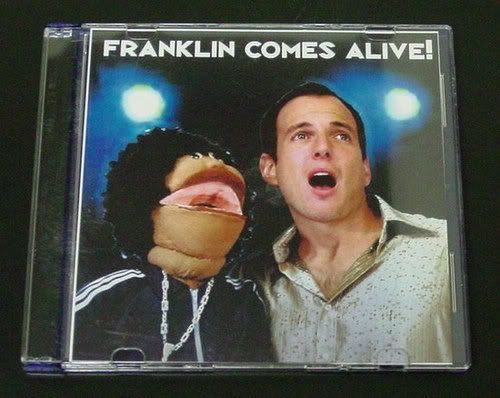 How should I prepare for this game? Meditation, yoga, or perhaps a little acupuncture. If you stick needles in your joints, then maybe you don't need to stick them in your eyes. Consider my argument a form of f*cked up karma.
Any new rules for the drinking game? Funny you should ask. On Saturday, we caught the second half of the LA/Houston game. After one too many camera shots of Steve Cronin flashing his "deer in headlights" pose, we decided it was appropriate to rename Cronin, Steve Holt (and by rename we mean shout out his new name and and pump a fist in the air). So now, anytime a goalie does something really stupid, it's officially a "Steve Holt move." I really want this to catch on. But I still have no idea what the appropriate corresponding drink is. Any ideas? (Shout out to ALLLGooD for this by the way)
Wait – YOU'RE missing an Earthquakes game?!?!?! I immediately fire you from this blog. Uhhh, I'm sorry. While I do spend a lot of time thinking about, reading about, and watching the Earthquakes, I actually do have a life outside of football. I know, crazy talk. I'll be here working with these guys and back on Monday. But probably not back to report on the game since it doesn't appear to be available on MLSlive (lame). Luckily, I've recently been upgraded to Power User at Hunt Park Insider.
I have no clue if there are any official viewing parties on Sunday. I do know that the Ultras are planning a pre-Dallas, pre-Buck Shaw meeting to coincide with watching it in San Jose. So if you are interested in getting involved with them, this is a great opportunity for you to check out their site, log onto their messageboard, and introduce yourself.
As for my supposed life outside of football, I'm crazy excited that this weekend I'll finally see the one band I've always wanted to see live. So that's how I leave you…

Category:
Game Preview
,
Supporters Groups
Comments